Bodegas J. Fernando
José Fernando Pérez Salamanca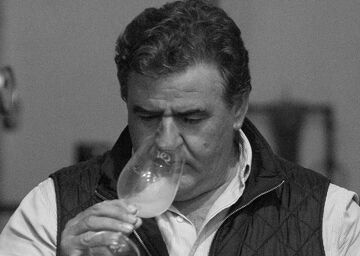 José Fernando Pérez Salamanca layed the first stone in the great project of J. Fernando Family Wines, when in 1997 he acquired and founded Finca Venta de Don Quijote to transform the vineyard.
Since then, thanks to his experience in the field as a third generation of winemakers, he has introduced new cultivation techniques and plantations with more suitable varieties for the creation of new wines.
Convinced that good wine is born and made on the property, the founder of J. Fernando Family Wines got involved in the elaboration and commercialization of his own wines in 2006, when he put his first products on sale.
In 2013, Finca Navahermosa was acquired with the objective of working the land to obtain a new plantation and its winery. But it was in 2018 when, finally, the new winery was created in Villaescusa de Haro.
The planting of a new vineyard in the DO Rueda and the construction of the third winery, where the two daughters of J. Fernando are already present, are currently being carried out.