Champagne Jérome Blin
Jerôme Blin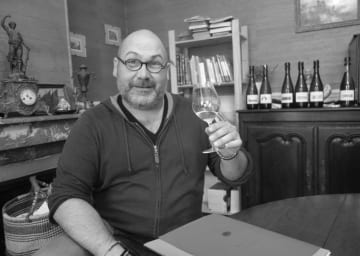 The Blin family has been installed in champagne since the 17th century. Jerome Blin, fourth generation, has always lived in the midst of bubbles. His father already worked in the Champagne Estate H. Blin in the mid-twentieth century.
The vineyards in Vincelles, in the middle of the Vallée de La Marne, are resumed in 2010 by Jerome who decides to work the 6 hectares of Biodynamic property. Strongly convinced of the principles to be applied in agriculture, it shows a real revolution in the small town of Vincelles.
Jerome has a very delicate hand that characterizes all his champagne with a veil of oxidation in the glass. The dosage is also low, given that the grapes that arrive in the cellar are very healthy.