Chateau Les Croisille
Bernard & Cécile Croisille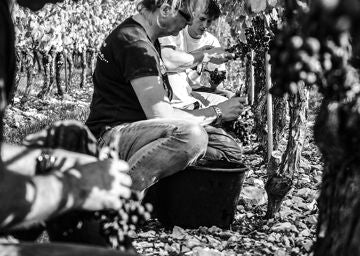 The estate is located on the limestone plateaus in the countryside surrounding the town of Luzech.  A portion of the vineyard is located in the Luzech Valley, on the gravelly soil of the second terrace. Another superb, 3.5-hectare parcel (approximately 8.6 acres) is located on the third terrace, which also exhibits rocky soil.
In 1979, Bernard and Cécile Croisille moved to Fages, located in the countryside surrounding the tiny town of Luzech. Their sole wealth was their youthful exuberance, a passion for working the land and a dream of building a life around this passion. They decided to become tenant farmers of a parcel of land that had been left untouched for years. With much perseverance and dedication the couple brought life back to the land. 
Business took on a new evolution in 2008 when their second son, Germain, officially joined the team. The vineyard expanded and started transitioning toward organic viticulture in 2010. In 2012, Germain's childhood friend, Nicolas, began working with the Croisilles. Followed by Simon, the youngest of the band of brothers, who joined the team in 2015.