Château Pierre-Bise
Claude Papin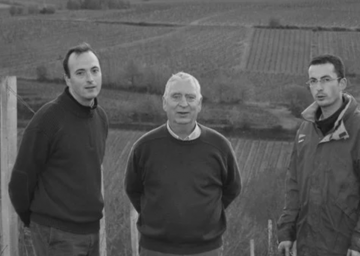 Pierre Papin bought the wine castle of Rochefort-sur-Loire when he was already 50 years old, in 1959. In 1974 his son Claude joined him and extended the domain to 54 hectares. They divided it into four large parcels, due to the different microclimates and soil types. Respect for the terroir and nature is central to the (fully ecological) working method. So much so that the vineyards are planted with different types of grass, which are grazed at the right length by sheep.
A winemaking family that works in complete harmony with nature. Their wine region in the Loire is known for its superior white and red wines. This is evident in the production of Pierre-Bise.
Rochefort-sur-Loire, where the wine estate is located, is literally in the heart of the Loire. This means that it experiences both oceanic and continental influences. The result is full-blooded cool-climate wine: the sugars in the grapes develop slowly, so the acidity is high, the character mineral and the aroma fruity. Because of the risk of harsh winters and long periods of bad weather, each harvest is a wait-and-see affair, but if it is successful, the resulting wine is phenomenal.