Domaine La Piffaudière
Olivier Bellanger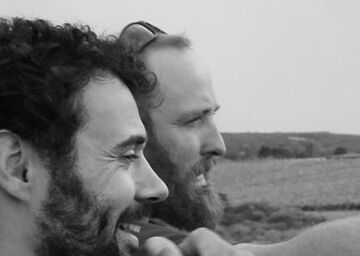 Olivier has been carefully cultivating his 15 hectares of vines in Monthou-sur-Cher and Thésée since 2008, when he set up his business and began converting the plots to organic farming. These are located on the slopes of the Cher Valley and are home to the great grape varieties of the Loire Valley: Gamay, Côt, Pineau d'Aunis and Cabernet Franc in red, Menu Pineau, Chenin and Sauvignon in white.
As for the vines, Olivier has naturally banned all synthetic phytosanitary products and strives to control the grass between the rows to prevent the vines from suffering too much from this competition, and to work the soil in the traditional way, especially the cavaillon.
As far as the vinification is concerned, the macerations are generally short, to preserve freshness and crispness. The wines are matured in vats, barrels or stoneware jars depending on the vintage. The rule is zero input, with the exception of homeopathic doses of sulphur, with a high level of requirement to offer precise, chiselled and defect-free wines.