Domaine Laurent Delaunay
Laurent Delaunay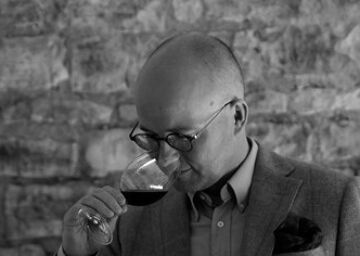 Wine estate Edouard Delaunay dates back to 1893. When Edouard bought the house in Nuits-Saint-Georges from the Burgundy supplier of his father, who was a wine merchant. In 2017, it was bought by Laurent Delaunay, the founder's great-grandson. With the ambition of turning it into a beautiful Burgundy house, merging tradition and high-tech.
Laurent Delaunay bought back this wine estate from his ancestor, who was a négociant. We have exclusive rights for Belgium, which gives us access to incredibly strong names: both in terms of Grand Cru and Premiers Cru. A very nice story.
Exactly 125 years after his great-grandfather Edouard Delaunay founded the wine estate, it was bought back by Laurent Delaunay to keep it in the family. With clear ambitions: to do full justice to the great name of Nuits-Saint-Georges - where the house is located - through a method that combines ancient Burgundian techniques with the high-tech capabilities of a brand-new cellar.