Finca Zerberos
Daniel Ramos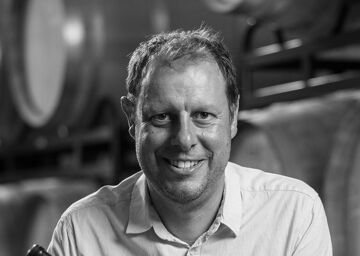 When Daniel tasted the wines his father loved - very concentrated and alcoholic wines - he never imagined he would one day make wine. It was during his school career that he first heard the term "terroir".
Falling in love with the old neglected vineyards of Sierra de Gredos, he started making pure terroir wines from Garnacha, Jaen and Albillo Real. He has Garnacha vines more than 80 years old, which give little but very complex juice.
The name of the cuvée El Berrakin is inspired by the name of the village where the grapes come from: El Barraco. For the label, Daniel used a commandment sign, to remind the drinker that this is not a simple wine, but one with a lot of personality!
The old garnacha knots grow at an altitude of 800 to 1,000 metres in the mountains around Madrid - Sierra de Gredos. Despite owning 4 hectares himself, he also leases some vineyards.
The cool nights ensure gradual ripening of the grapes and the development of complex aromas while maintaining acidity, resulting in layered wines with tension.