Norman Hardie Winery
Norman Hardie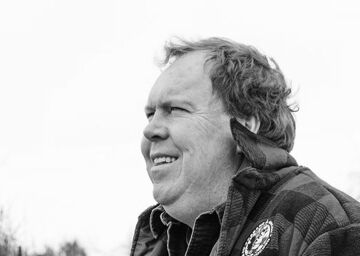 Ontario is one of the few regions in the New World where cool-climate wines can be grown . Mainly thanks to the overwhelming presence of Lake Ontario, which is the size of Belgium. In their vineyards and cellars, Norman Hardie and his team apply Old World techniques - the vines and oak barrels come from France, for example - so that the result is a unique 'blend' of old and new. In 1996, Norman Hardie decided to give up his job as a sommelier and become a winemaker. For six years, he travelled the world to learn the secrets of cool-climate wines and find suitable soils. Until he realised what he had in front of him in home base Southern Ontario. On the shores of Lake Ontario, his Pinot Noir, Chardonnay and Pinot Gris vines provide just about the finest cool climate wines in the New World.
Canada was not immediately on Vinetiq's radar. But in our research into cool climate, Norman Hardie came increasingly on our radar. And rightly so, it turned out. Very elegant and expressive wine is made here, translating the terroir and grape beautifully. There is a lot going on in Canada in terms of coo l climate wines, and Norman Hardie is spearheading it.
Prince Edward County and Niagara, the regions where Norman Hardie's wineries are situated, are close to Lake Ontario. Part of the Great Lakes, this mighty 19,000km² cold and deep lake has a major, cooling influence on the local climate. That makes these regions one of the few in Canada where cool-climate wines can be grown. In fact, the country is best known for its (excellent) ice wines, made from frozen grapes picked after night frost.