Viñedos Ruiz Jimenez
Ruiz Jiménez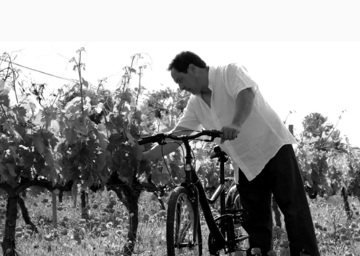 Organic agriculture began for them as a way to scape dullness. However, they did it with a clear idea, that they wanted to elaborate on quality, health products. After more than 15 years growing their own fields, following the principles of organic agriculture, they began making their own wines. In 1998 they founded Viñedos Ruiz Jiménez, with the dream of making wine, with the grapes they produced, controlling the full process, from vine to bottle.
Located in the heart of Rioja Baja, they cultivate fields with different types of soil and characteristics, such as La Plana de Turrás and Valcaliente, which gives different conditions to produce a wide range of wines.
The fields are unique places, located at 400 and 600 meters of altitude, where they grow white and red varieties. 65 hectares of bio-dynamic production, treated with care to get quality grapes.